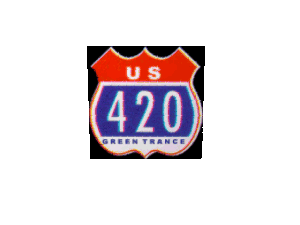 A little etiquette to clear things up
If someone rolls a BIG PHAT JOINT, he/she ALWAYS gets first hit, unless they pass.



When smoking with three or more people in a line, the end people get double hits!



Whoever supplied the weed shouldn't have to make the munchie run, unless he/she invited you over. But they still shouldn't have to buy all the munchies!



If your smoking out of someone elses bong, they get first hits, even if you brought the weed over (It takes a lot to maintain a bong).



Hold your spittle to yourself, don't let it out on the joint! If one 'lips' the joint, he/she may be passed!



If you got a rotation going, don't screw it up!



If a joint gets down to a roach and you don't have a bowl to toss it in, it is cool for someone to hold it for everyone (preferably one who has fingernails) so noone burns their fingers.



Know your limit, don't go rolling up into someone else's pad and smoke with em, only to pass out on their couch, VERY uncool!



If your smoking at someone else's pad, don't disrespect their place! This could include, but not limited to: knocking something over, ashing on the floor, barfing on the couch, etc.



Never just show up at someone's house unannounced and expect them to smoke you up because they got a big stash, it's a good way to loose friends.



If your hitting a bong, and it's passed to you, clear it! Don't pass a chamber of stale smoke to the next guy.



Have any interesting etiquette? E-mail Rütabega® -- Subject:Etiquette